Brazil's capital city,
Brasília,
began building a Y-shaped metro system in 1992.
Construction was partially completed in 1994 and
passengers were carried, free of charge,
over various sections of the line during the next seven years.
Commercial operation finally began on 24 Septemeber 2001.
The aerial view of the yard and shops
was supplied by Metrô de Brasília.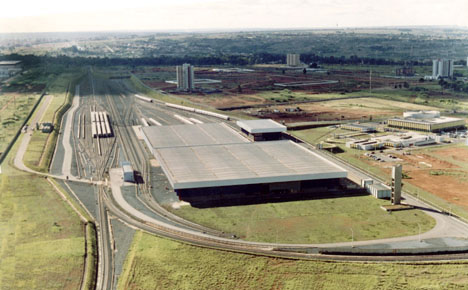 The following four photographs
were taken by Geraldo Azevedo.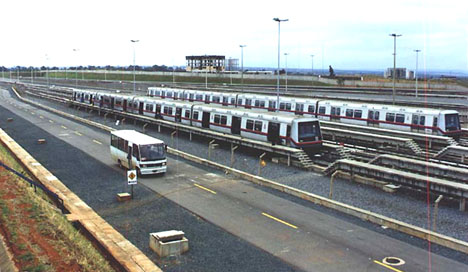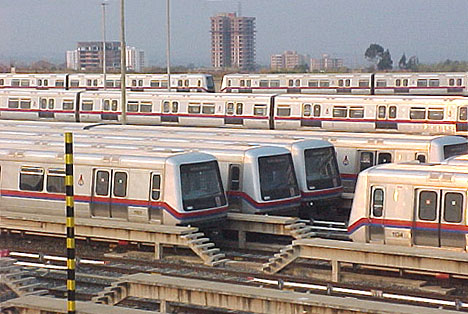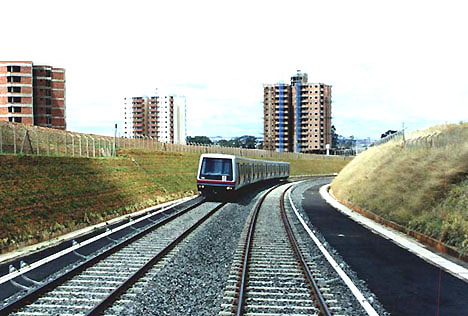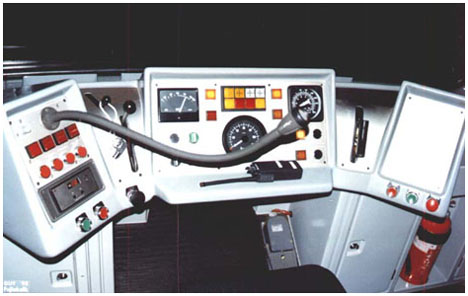 The four pictures below
appeared in a Brasília newspaper,
Correio Braziliense,
on 22/10/1998.
Provided by Antônio Miranda,
scanned by Allen Morrison.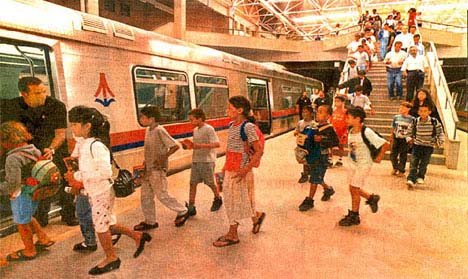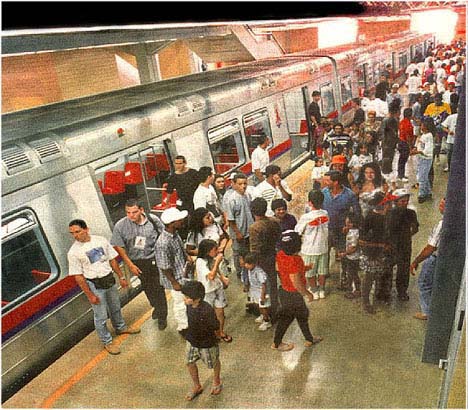 See two maps of the system from 1998.
WEBPAGE BY ALLEN MORRISON
RETURN TO HOMEPAGE