Broad Street Station, looking west.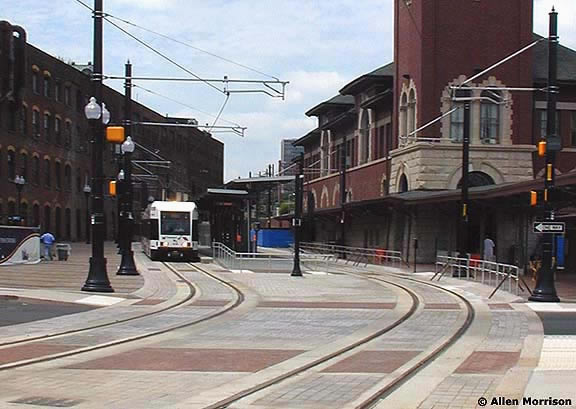 Outbound car crossing Broad Street. Inbound track turns south onto Broad Street.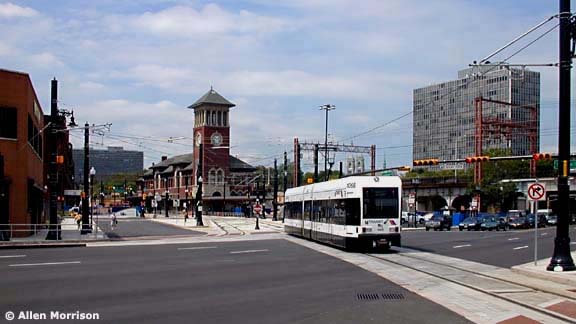 Outbound car approaching Riverfront Stadium Station. Corner of stadium is visible on left.
Inbound car at Washington Park Station on Broad Street. View is north toward Broad Street Station.
Inbound car turning left from Broad onto Lombardy Street.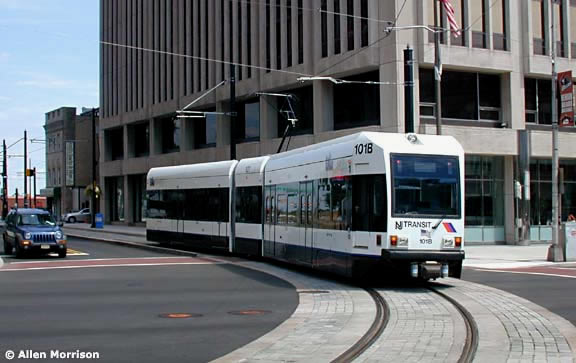 Double track along McCarter Highway. View is north.
NJPAC/Center Street Station. New Jersey Performing Arts Center is out of view on the right. In the distance the tramway descends into tunnel and joins the Grove Street line for the rest of its route to Penn Station.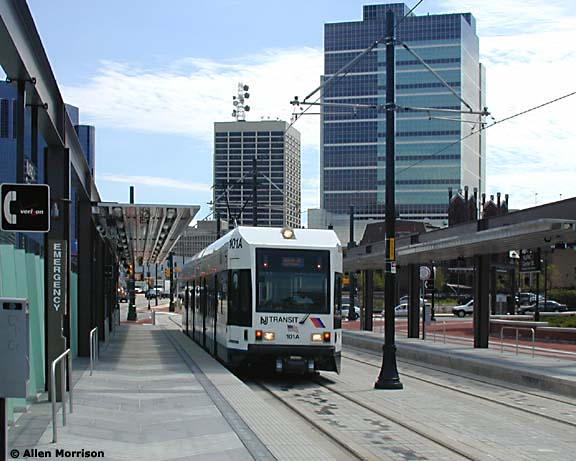 Also see my homepage about
ELECTRIC TRANSPORT IN LATIN AMERICA