collected by
Allen Morrison
In addition to passenger cars, most of the world's street railways had other vehicles – baggage cars, work cars for repairs, flat cars to carry materials, watering trams for dusty streets, etc. Some of the larger systems had unusual vehicles – sightseeing cars, party cars, trams for weddings, ambulance cars, restaurant trams and fire-fighting cars. More than any other country, Mexico seems to have excelled in specially-designed cars for transporting the deceased from the hospital or church to the cemetery.
This page displays some of the funeral trams that ran in Mexico in the period 1870-1930. The first six illustrations are from the article "Funeral Cars in Mexico" that appeared in the March 1898 edition of Street Railway Journal, published in New York. Here are some of the vehicles available for hire in the capital, Mexico City, at the end of the 19th century: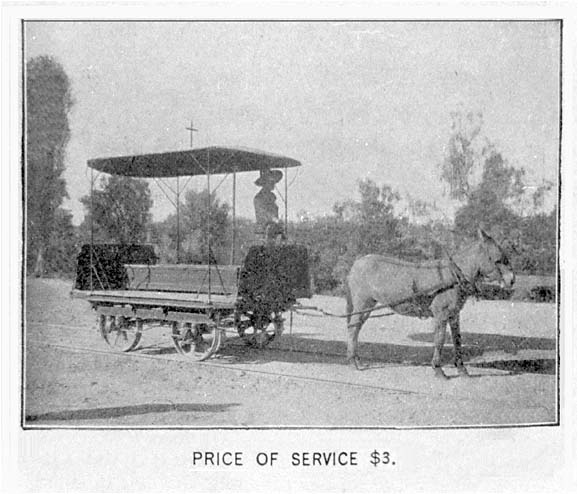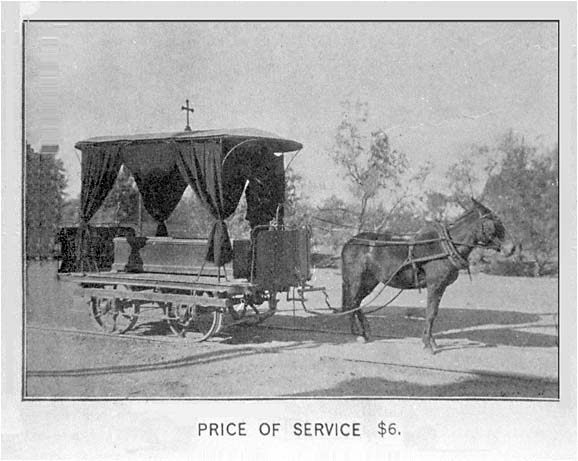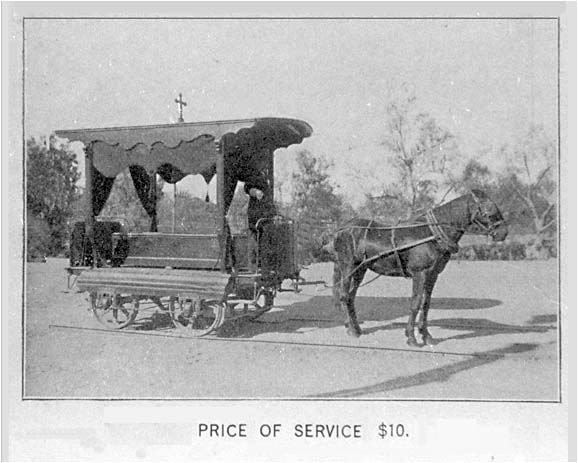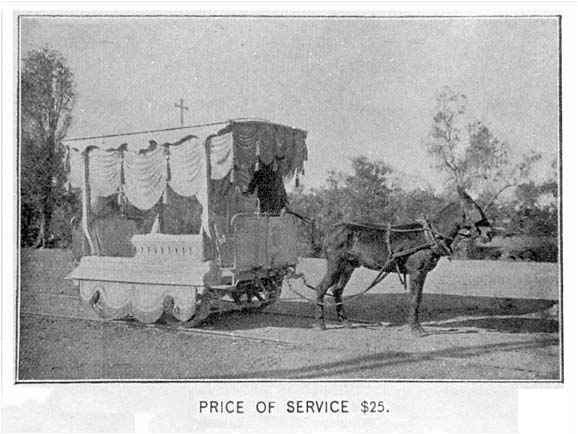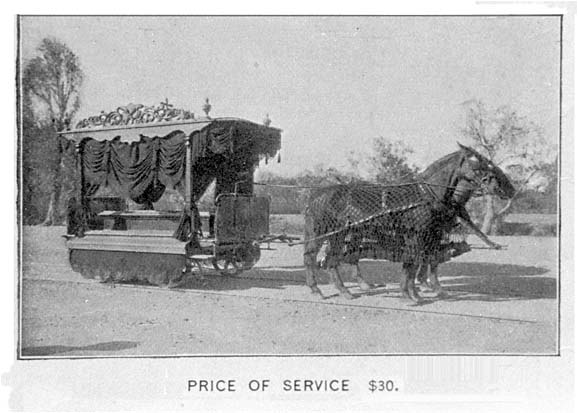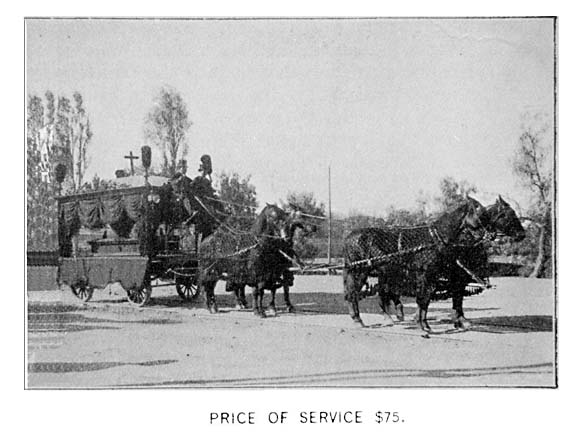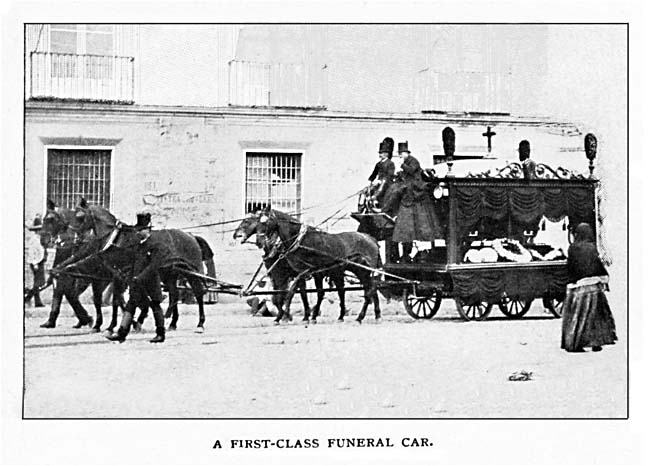 This picture of a Mexico City procession appeared on p. 293 of vol. 7 of the Lectures of John L. Stoddard, published in Chicago in 1917. [col. AM]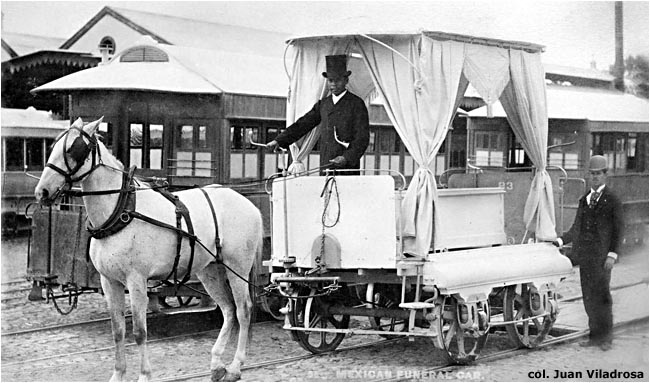 An unidentified funeral tram, probably in Mexico City. This might be a model for a child. [col. Juan Viladrosa]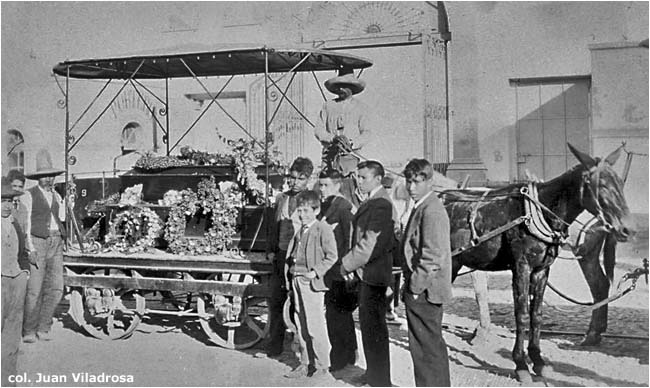 The $3 model at work in the capital. The date of the photograph and the identity of the deceased are unknown. [col. Juan Viladrosa]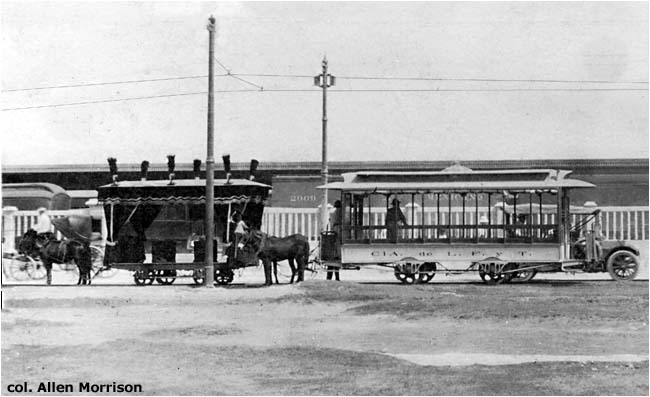 A funeral tram and passenger car in Veracruz, Mexico. Note the overhead wire and the initials of the Compañía de Luz, Fuerza y Tracción on the passenger car – even though it is horsedrawn. [postcard, col. AM]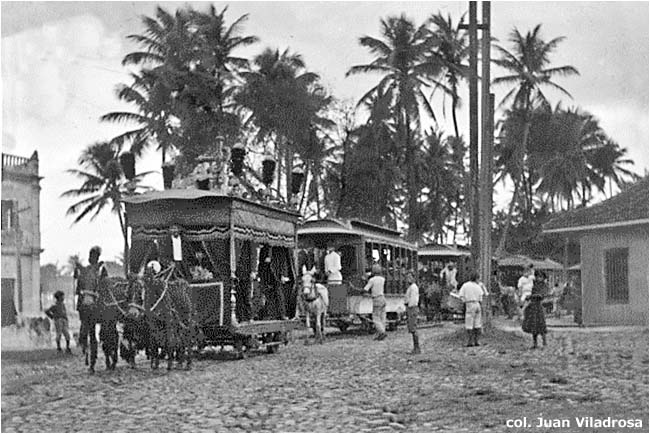 A cortège in Veracruz. [col. Juan Viladrosa]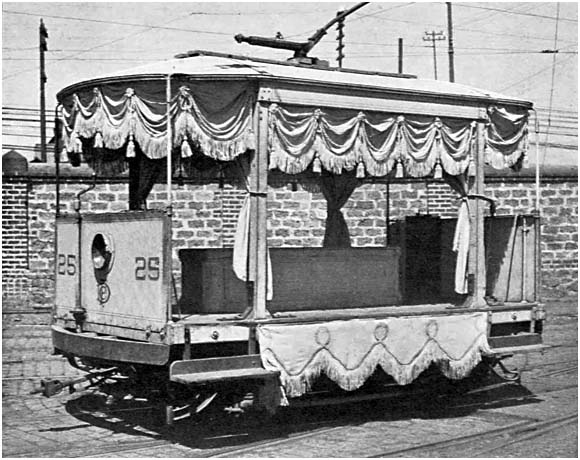 One of the motorized funeral trams that Mexico Electric Tramways purchased in 1899 from J. G. Brill Co. in Philadelphia. This car was later renumbered 1025. [Percy F. Martin, Mexico of the 20th Century: vol. 1, London: 1907]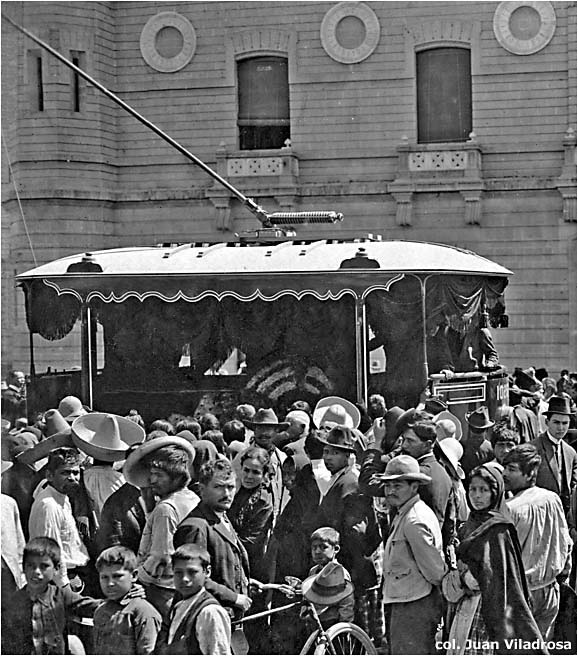 Mexico City tram 1029. The identify of the deceased is not known. [col. Juan Viladrosa]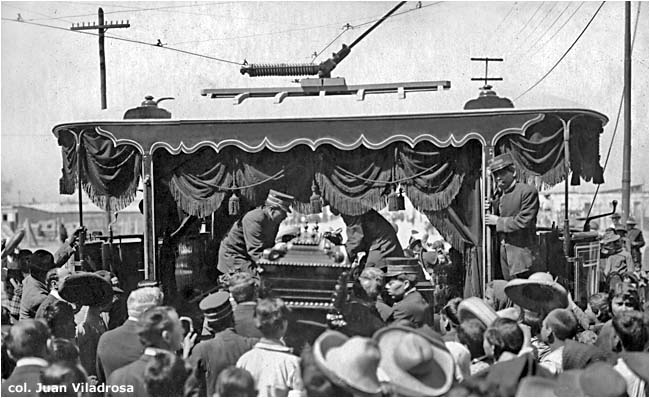 Another unidentified funeral in the capital. [col. Juan Viladrosa]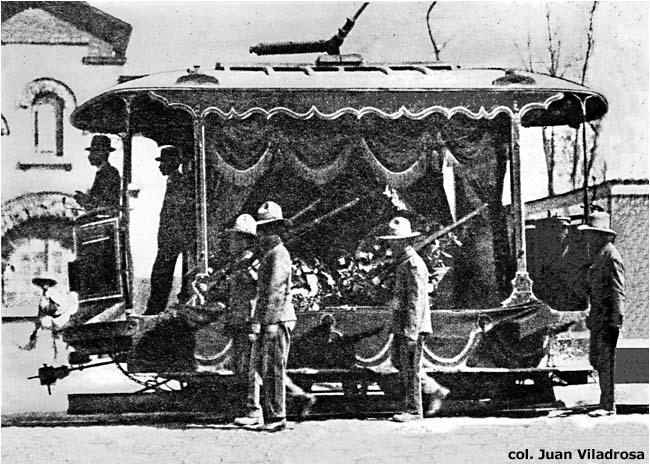 The deceased in this case was probably a military person of renown. There seems to be no one following the procession. [col. Juan Viladrosa]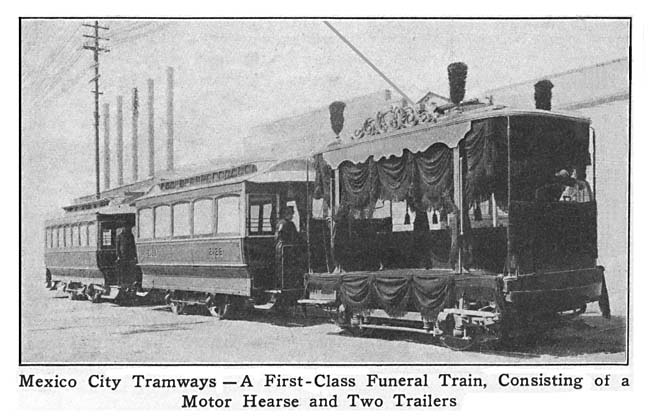 This picture appeared on p. 819 of the 1 May 1909 edition of Electric Railway Journal, published in New York.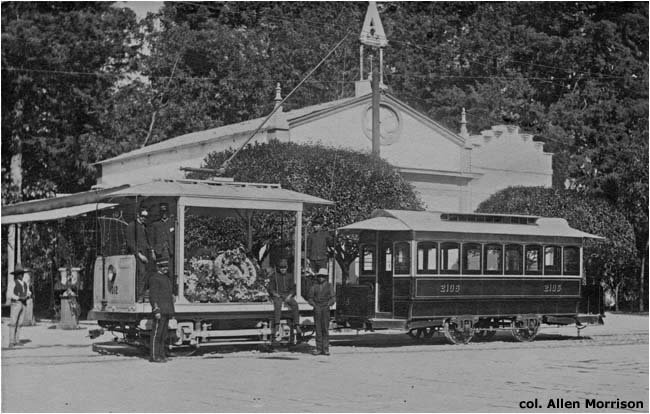 Funeral tram 1012 and passenger trailer 2106 at Dolores Cemetery in Chapultepec Park, Mexico City. [postcard, col. AM]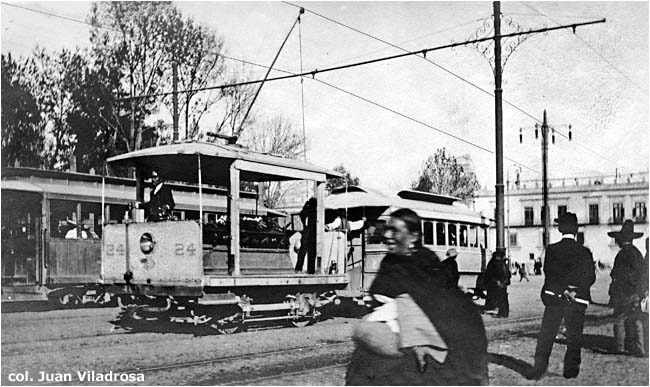 Mexico City's funeral processions had to weave their way through traffic. They rarely had police escort. [col. Juan Viladrosa]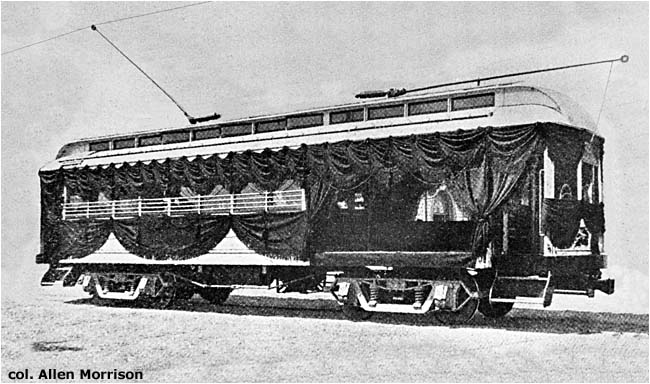 In 1906 Mexico City ordered nine 4-axle funeral cars, both first and second class, from American Car Co. in St. Louis. (American had been acquired by J. G. Brill Co. in 1902.) This illustration appeared on p. 20 of the 15 January 1914 edition of Tramway and Railway World, published in London.
In the early years of the 20th century an estimated 90% of the capital's deceased were transported to cemeteries by tram. The tramway company had 90 funeral vehicles of every size and style.