Córdoba, Argentina
Argentina's second-largest city was its eighth to open a trolleybus system, on 7 May 1989 (see
chronology
). By 1992, 44 Russian-built ZIU vehicles – 32 two-axle and 12 three-axle articulated units – were running on three cross-city routes (see map, below). On 29 October 1996, Steve Morgan photographed #26 on Calle Belgrano and #28 on Avenida Colón: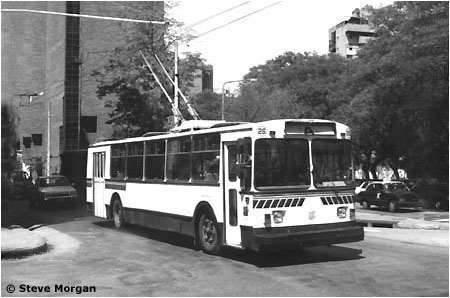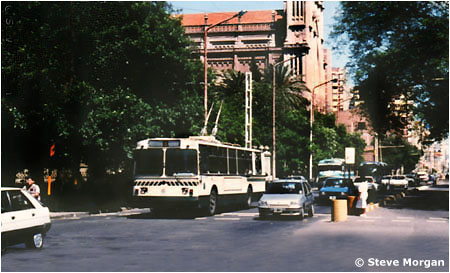 Allan de Koningh photographed articulated trolleybus 42 on Avenida Patria in December 1993: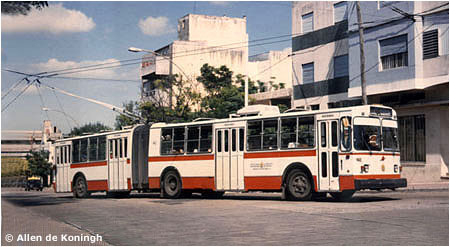 In 2000 the operator, Trolecor, acquired 16 new vehicles from Norinco in China. Lucio Peñaloza photographed number 45 at the depot in February.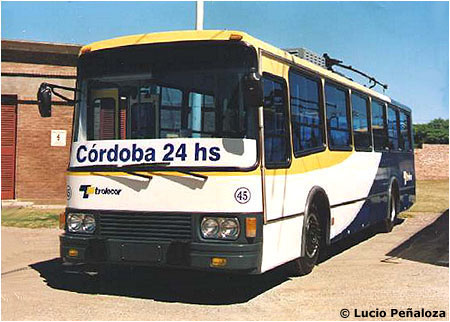 The Chinese entered service on 29 February 2000. The slogan reads "Breathe pure air . . . Take a trolley". Trolecor 49 was photographed by Lucio Peñaloza.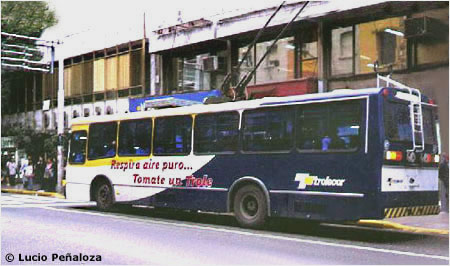 In November 2000 Trolecor extended route "a" to the Ciudad Universitaria and issued a new route map, supplied by Lucio Peñaloza. Too bad it was lettered upside-down!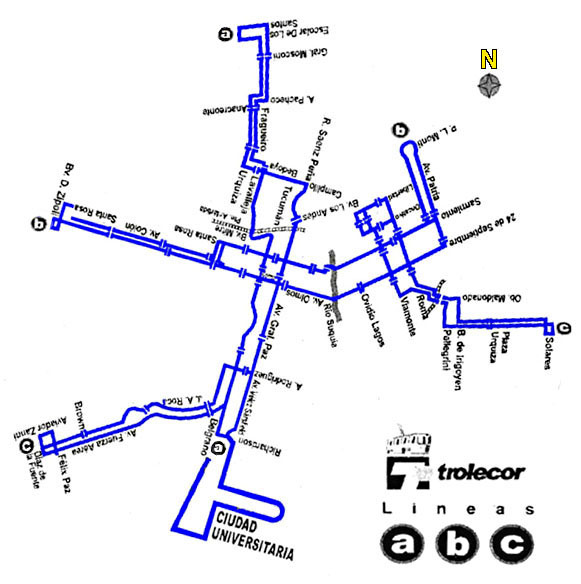 Trolecor was dissolved in July 2004 and the trolleybus routes and vehicles were taken over by a government agency, TAMSE = Transporte Automotor Municipal Sociedad del Estado. The local railcar builder, Materfer, was contracted to renovate the fleet. Lucio Peñaloza photographed reborn and repainted ZIU #18 on 1 December 2004: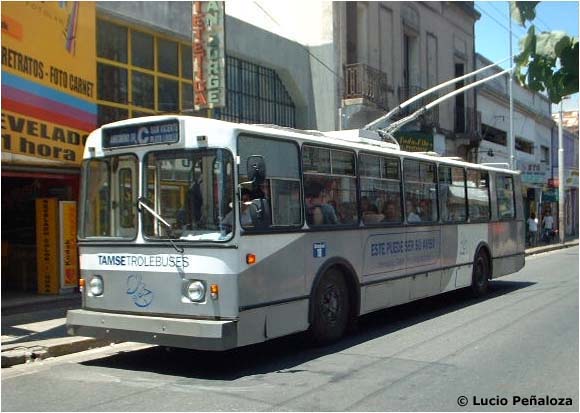 WEBPAGE BY ALLEN MORRISON
RETURN TO HOMEPAGE
See website about
The Tramways of Córdoba